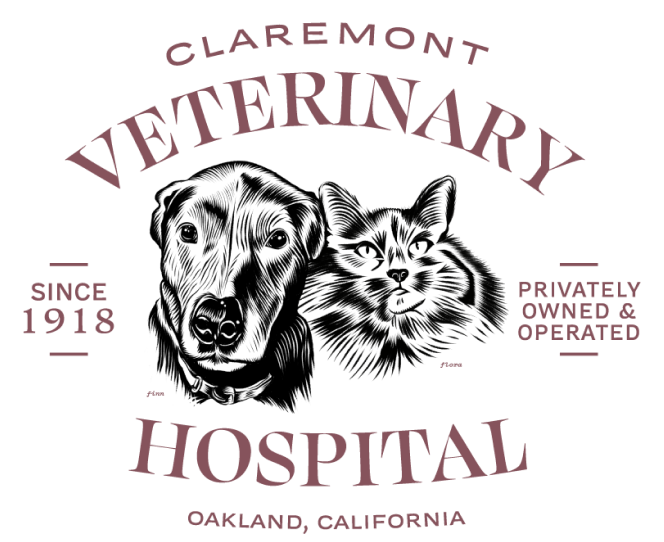 Welcome to
Claremont Veterinary Hospital
As your friendly neighborhood veterinarian, Claremont Veterinary Hospital takes pride in delivering personalized, compassionate care to our patients in a state-of-the-art veterinary facility. We're dedicated to providing the highest quality of veterinary care possible for dogs and cats in the Oakland area, just as we have been for more than 100 years. We offer your pet the best of advanced technology with a welcoming vibe that will make you both feel right at home.
Our friendly, experienced staff is always ready to help. If you have questions, need an appointment for a wellness check or something more urgent, don't hesitate to contact us at (510) 652-5835.
Looking for veterinary
services in Oakland?
Get to know Claremont Veterinary Hospital. We're a team of dedicated animal lovers focused on providing comprehensive veterinary services for dogs and cats. We're here for every stage of your pet's life, from fuzzy puppies and kittens to greying seniors. We offer high-quality medicine for our patients in a warm, comforting environment, and we love being part of the close-knit Rockridge community.
We can't wait to meet you and your pet!